Message from Dean Faculty of Science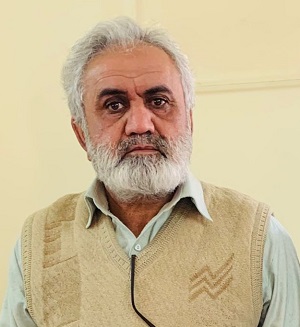 Dear Students
Here, we are endeavoring to promote an atmosphere and culture conducive to research activities so as to attain academic excellence compatible with the other national and international Higher Education Institutions. Our highly qualified and experienced faculty is committed to inculcate the scientific and technical skills in our students. It helps them in furthering their professional goals in the careers ahead.
Though at present, we are running our departments with the limited infrastructure on account of the devastating earth quack of OCT. 08, 2005, yet advanced research degree programs such as M.Phil. and Ph.D. have become our regular academic features. Ours research fields span over a wide range of subject areas covering both natural and applied sciences. Our strength is enhanced by our partnerships and collaboration with highly reputed national and International organizations and agencies.
On behalf of the faculty, I wish you a successful stay at the University. I am confident that in the next couple of years, with a newly established state of the art campus (at Chatter klass) our existing faculty will be able to expand further by introducing new disciplines in the fields of Science and Engineering.
 Kashmir Journal of Science:https://kjs.org.pk
DEAN
Prof. Dr. Sadiq ur Rehman
Phone: +92 5822-962322
E-mail: dean.sciences@ajku.edu.pk