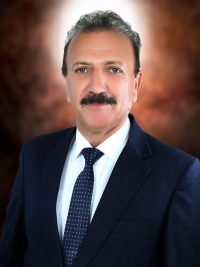 My Dear Students,
I am thankful to almighty Allah, for blessing me with the opportunity to head the University of Azad Jammu & Kashmir (UAJK) as Vice Chancellor. The University has completed another year of its march towards academic excellence. The University was established in 1980 with an aim to catering for the higher educational need are the people of Azad Jammu
& Kashmir and adjoining area of Pakistan. The University of Azad Jammu & Kashmir is the pioneer public sector University of Azad Jammu & Kashmir which has given birth to other three universities viz. University of Poonch, University of Kotli, & Mirpur University of Science & Technology.
Since its very outset, The University has been delivering quality education to the People successfully. It has also tried to provide quality education to the people of the far-flung areas at their own door steps by establishing its sub campuses in Jehlum & Neelum Valleys besides King Abdullah Campus, Chatter Klass.
Besides already running programs, I have been successful in launching some new academic programs like IRA and Mass Communication programs in view of their growing importance. The University of Azad Jammu & Kashmir has been focusing on developing collaborative linkages with national and international organizations. Apropos, various memoranda of understanding have been concluded with them.
I am pleased to share that construction of King Abdullah Campus, Chatter Klass of the University is complete and has been handed over to The University of Azad Jammu & Kashmir. The shifting of different departments from city and Chehla Campuses to King Abdullah Campus is underway and academic activities have been started at the campus. With the functioning of King Abdullah Campus, the University has become able to overcome its space constraints.
You will be pleased to learn that research and academic actives at all the campuses are in full swing. Various stringent measures have been taken to monitor these activities.
Besides, various measures to boost financial position of the students, we have setup a medical hospital in collaboration with government of Azad Jammu & Kashmir to provide health care facilities to our students. Only recently, the university has been able to establish a cardiac center in collaboration with the government of Azad Jammu & Kashmir. I am using myentire means and potentials to improve the standard and quality of education at the university. I will leave no stone unturned to raise the University to a new height of academic excellence.
Prof. Dr. Muhammad Kaleem Abbasi
Vice Chancellor
The University of Azad Jammu & Kashmir