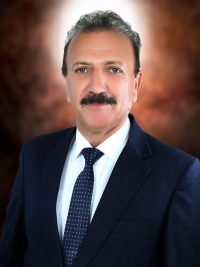 My Dear Students,
Having been established as the premier institution of Higher Education in 1980, the University of Azad Jammu & Kashmir (UAJK) has completed another year of its journey towards academic excellence. The University is a multi-campus and multi-discipline institution aimed at catering for the higher educational needs of the people of Azad Jammu & Kashmir and adjoining areas of Pakistan.
We are committed to provide quality education to the students across the State of Azad Jammu & Kashmir and Pakistan regardless of their ethnic, economic, regional or social background. The UAJK is offering educational and research opportunities in 72 degree programs both at undergraduate and postgraduate levels. The well-equipped laboratories, updated libraries and furnished classrooms along with peaceful and conducive atmosphere help in carrying out intellectual grooming of the students. The university is conspicuous on the academic horizon from arrangement of fruitful conferences, seminars and workshops of diverse nature.
The university has been focusing on developing collaborative linkages with national and international institutions. In this regard, memoranda of understanding have been signed with a number of national and international organizations.
The construction of King Abdullah Campus at Chattar Klass is underway and with its completion, we will have state of the art infrastructure available to the faculty and students. God willing, we will be able to expand our academic activities by launching new departments and programs.
I am proud of my faculty, staff members and students who joined hands with me to make the University attain the present academic excellence.