Tender Notice Ref.: SFD-PAK-020/2020
(Amendment 2: extension of Phase I documents receiving date)
International Tender for the Supply & Installation of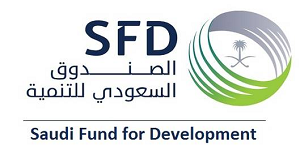 Laboratory and Medical Equipment for King Abdullah University (KAU) of Azad Jammu & Kashmir (AJ&K) Muzaffarabad, and King Abdullah Teaching Hospital (KATH), Mansehra – Khyber Pakhtunkhwa (KPK) Islamic Republic of Pakistan

The Saudi Fund For Development (SFD), Kingdom of Saudi Arabia has pledged to finance The Government of the Islamic Republic of Pakistan, for the projects "Provision of Medical and Lab Equipment for King Abdullah University (KAU), Chatter Kalas, Muzaffarabad, Azad Jamnu and Kashmir (AJ&K) and King Abdullah Teaching Hospital (KATH) Mansehra, Khyber Pakhtunkhwa (KPK), Pakistan constructed through the same financing Authority (SFD).
Only Saudi Companies having a proven experience in such large volume specialized projects are invited to submit their comprehensive Administrative & Capacity Qualifications Assessment Documents as a First Stage of Tender Prequalification to be followed by the submission of the Technical & Financials Proposals (only for the Qualified Bidders) for the delivery, assembly, installation, testing, commissioning, configuration and putting into operation, training and warranty services for the needed equipment, as well as any other related services as described within the scope of the Bid documents.
Interested Bidders may obtain further information and the Tender Documents Package by contacting the e-mail address mentioned below within two weeks of publishing this Tender Notice. A complete set of Tender Documents shall be provided to interested Bidders or their authorized representatives on the submission of an Expression of Interest letter in response to the published Tender Notice. The Tender Document shall be only e-mailed through Electronic Mail to the Interested Bidders. The following table represents the targeted dates to be followed by the Interested Bidders in this phase of the Tendering Process.
| | | |
| --- | --- | --- |
| No. | Tendering Phase | Targeted Date |
| 1 | End of Receiving the Administrative & Capacity Qualifications Assessment Documents from the Interested Bidders | 30-Sep.-2020 |
E-mail Addresses
TO:
CONSULTANT                                      : pak.equipment@alteraz.com
CC:
CLIENTS
KAU                             : Dr. Ayaz Arif
KATH                           : Dr. Shahzad Ali Khan
For more details Please download the tender document here Download